Big Island Candies at Ala Moana Center!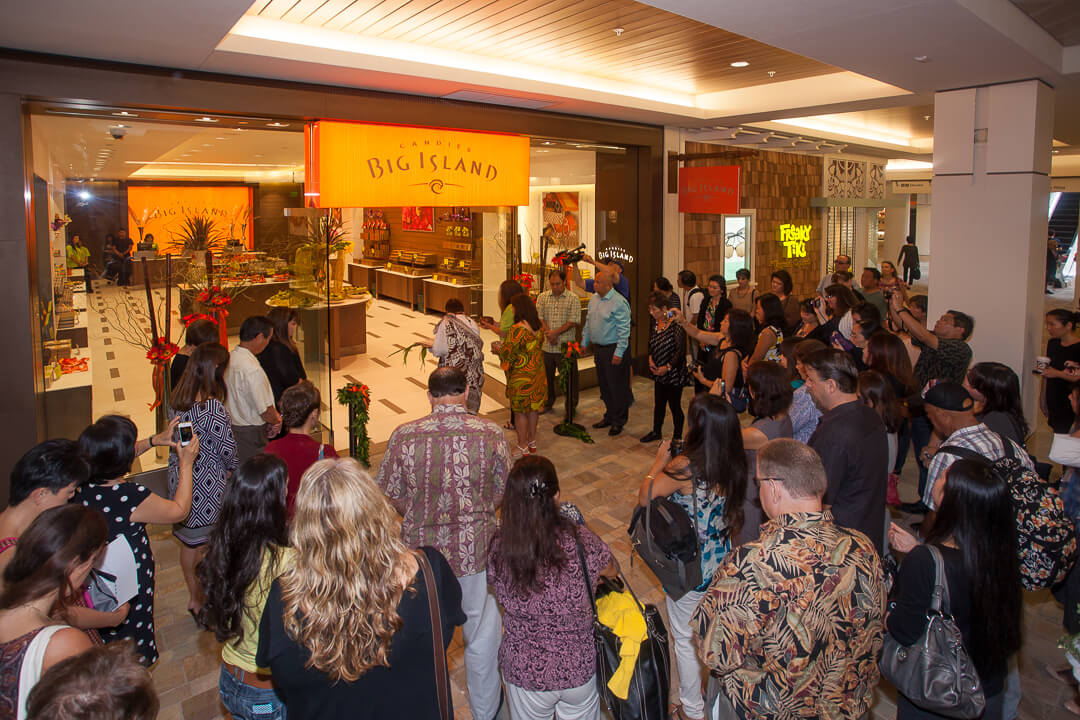 We're thrilled to have a store at Ala Moana Center in Honolulu on Oahu. Here, the blessing of our space is captured, as part of the opening ceremony; a reflective moment to gather and express gratitude, to pay respect, to wish all who walk through our doors—staff and visitors alike—much success and happiness.
Our Honolulu store also blends natural warmth with bursts of color; earthy tones are offset by sunrise/sunset-inspired highlights. This is Hawaii, so floral elements, even a few fabulous fronds, can be found. We also do our best to incorporate these design components into our packaging, not only allowing you to take its delicious contents home with you, but perhaps a bit of your sensational store experience as well.